Meet "Dr. Sharon"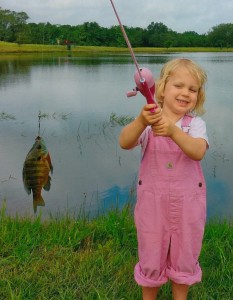 We ask so many questions to get to know our clients as unique individuals. We know you have questions, too! Where did Dr. Sharon grow up? What are her favorite activities? (Can you guess which dancer in the photo is a future speech pathologist?)
"Dr. Sharon" was born in Lubbock, Texas and reared in Lorenzo, Texas (population 1176), a small farming community in west Texas.  She was valedictorian of her senior class of 35 at Lorenzo High School.  She received both her undergraduate degree and her master's degree from Southern Methodist University in Dallas, Texas. After working as a speech and language pathologist at The Callier Center for Communication Disorders in Dallas, with contractual services to Parkland Hospital and Baylor Hospital for several years, Sharon and her husband, Noble, moved to Austin, where Sharon began working part time in private practice while completing a Ph.D. in Communication Sciences and Disorders from the University of Texas in Austin, Texas.
As a wife and mother:
Sharon has been married to Noble Doss, Jr. M.D. since 1971.  Noble was in private practice as an obstetrician and gynecologist until his retirement in 2015. He delivered more than 8,000 baby boys and girls during his career.  The Drs. Doss raised two daughters, Amanda and Jessica.
Amanda Doss Holt, a graduate of Northwestern University with degrees in English and Music Performance, lives in League City, Texas with her husband Greg Holt, an Aerospace Engineer at NASA.  The Holts have three daughters, Kelly, Savannah, and Caroline, and a son, Andy.
Jessica Liston Owens, a graduate of Wake Forest University in Communications, lives in the DC area with her husband Matt Owens, an attorney with Arnold and Porter.  The Owens have two daughters, Millie and Violet.
As a member of the community:
Dr. Doss is a longtime member of First United Methodist Church in downtown Austin and has volunteered in a number of different capacities over the years. Since 1999, Sharon has worked as a part of a breakfast crew for the Feed My People program, serving breakfast at 5:45 am for approximately 350 guests every Thursday morning at FUMC.
Additionally, she serves meals to the Austin area homeless through the Mobile Loaves and Fishes truck ministry.
Dr. Doss has served as a Court Appointed Special Advocate (CASA) volunteer, representing abused and neglected children in the overburdened child welfare court system for more than ten years.
Sharon's favorite travel destinations are League City, Texas and Falls Church, Virginia to visit her grandchildren and their parents.  Her favorite activity is tap dancing!  She attends several classes each week and is currently a member of the Austin Tap Ensemble at Art Beat Dance Center  performing at various venues in the Austin community.
Sharon put an enormous amount of effort into gaining insight about how I operate as a mom and how each of my kids "tick," and customized materials — worksheets, games, poems and other activities — specifically for our child. — Sarah P.
Sharon L. Doss, Ph.D. – Curriculum Vitae
Speech Language Pathologist
Private Practice, Austin TX  1985 – Present
Diagnostic consultation, evaluation, and remediation with emphasis in preschool and elementary aged speech, language and learning challenges including receptive and expressive language disorders, pre-literacy and early literacy skills, speech sound and phonological disorders, childhood apraxia of speech, pragmatics and social language, fluency and autism spectrum disorders.
Speech Language Pathologist
Scottish Rite Dyslexia Center, Austin TX  2005-2009
Provided speech, language and early literacy evaluations and consultations
Lecturer
Department of Communication Sciences and Disorders, University of Texas, Austin TX  1993-1999
Taught an upper division course in the department of Communication Sciences and Disorders.  This required course for CSD majors included a substantial writing component and served as an introduction to assessment procedures and treatment strategies for speech sound disorders in children.
Instructor
Department of Physical Medicine and Rehabilitation, University of Texas Health Science Center, Dallas, TX  1975 – 1977
Diagnosis and remediation with emphasis in neurogenic speech disorders. As UTHSC speech pathologist, provided assessment and remediation for patients at Parkland Hospital with neurogenic speech and language disorders, supervised University of Texas at Dallas CSD graduate students and served as the speech pathologist for the Cancer Rehabilitation Team at UTHSC, Dallas, Texas.
Speech Pathologist
Dallas, TX, 1972 – 1977
Callier Center for Communication Disorders, School of Behavioral and Brain Sciences, University of Texas at Dallas
Specialization in diagnostic and remediation of speech, language and voice disorders in children.
Department of Physical Medicine and Rehabilitation
Baylor Hospital, Dallas TX
Visiting Nurses Association and Home Care of Dallas, TX
Education
Doctor of Philosophy
Department of Communication Sciences and Disorders, The University of Texas, Austin, TX, 1988
Master of Science
Department of Communication Disorders, Southern Methodist University, Dallas, TX, 1972
Bachelor of Fine Arts
Department of Communication Disorders, Southern Methodist University, Dallas, TX, 1971
Certification / Licenses
Certificate of Clinical Competence: American Speech-Language-Hearing Association
State of Texas License # 10192
Professional Memberships
American Speech-Language-Hearing Association
Texas Speech-Language-Hearing Association
International Association of Orofacial Myology
Community Involvement
Feed My People Volunteer, 1999-Present
Team Member, Mobile Loaves and Fishes Delivery Truck, 2002-Present
Member, First United Methodist Church, 1984-Present
Recipient of Spirit of Compassion Award from Foundation for the Homeless, 2014
Committee Member, Austin District Committee of Ordained Ministry, 2011-2014
Board Member, First United Methodist Church, 1988-2013
Court Appointed Special Advocate (CASA) Volunteer, 1999-2012
Board Member, Foundation for the Homeless, 2004-2008
Member, Junior League of Austin, 1983-1988