Frequently Asked Questions
1. How frequent are treatment sessions? 
Typically, sessions are scheduled two days each week. Sessions are 30 minutes, 45 minutes or 1 hour in length, depending upon your child's individual needs. Occasionally, Dr. Doss will recommend more intensive therapy to jumpstart treatment goals during the initial phase of treatment.
2. How long does treatment usually take?
Dr. Doss will often provide an estimation of the length of therapy at the time of the initial diagnostic assessment. However, the actual treatment duration can vary a great deal, based on the diagnosis, the number of therapy goals to be realized, the attending skills and compliance of your child and, perhaps most importantly, how frequently your family practices and reinforces new concepts and skills at home between sessions.
3. Will my child be grouped with a peer or be seen for individual treatment?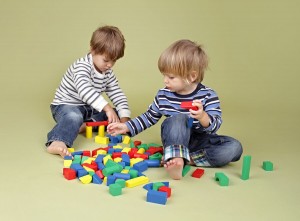 Most often children are seen in a one-on-one setting although grouping two or three peers may be a part of a treatment plan, especially when social/pragmatic skills are targeted.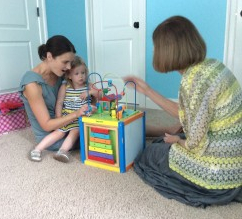 4. Will I observe treatment sessions?
Most often, parents do not observe the sessions but may be called in near the end of the visit to review work completed during the session or to ask specific questions. However, if your child is not comfortable without you in the room, Dr, Doss will invite you in initially and then gradually "fade" you out of the sessions when appropriate.
5. How can I help my child make progress in therapy?
Your ability to follow-up at home both formally (with "folder work") and more informally often makes a significant difference in how quickly your child improves and progresses in therapy! Some children like to do "homework" and others do not. Dr. Doss will offer a number of suggestions for ways to highlight and incorporate the target behaviors/sounds during activities throughout your child's day. Quite often, your child may not even be aware of your intentions during play, book sharing, and routine activities such as mealtime, bath time, and running errands.
6. Are you licensed and certified to practice?
Yes, Dr. Sharon L Doss is licensed by the State of Texas (License # 10192) and holds a Certificate of Clinical Competence from the American Speech-Language-Hearing Association (ASHA).