Parent Resources
Early Language Development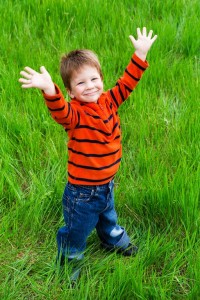 The Hanen Centre
The Hanen Centre website is a terrific resource for parents. A Canadian charitable organization, it provide parents, caregivers, early childhood educators and speech-language pathologists with the knowledge and training to help young children with or at risk of language delays and those with developmental challenges such as Autism Spectrum Disorder to develop the best possible language, social and literacy skills.
Fluency
The Stuttering Foundation
The Stuttering Foundation provides free online resources, services and support to those who stutter and their families, as well as support for research into the causes of stuttering.
Austin Spectrum Disorders
Autism Speaks
Autism Speaks is a nonprofit organization that funds research and provides advocacy for people with Autism Spectrum Disorders and their families. The website provides a host of useful resources, tools and information.
First Signs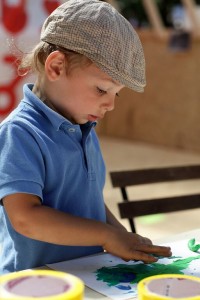 First Signs promotes early identification and intervention to help families of children who are at risk for a wide range of developmental, behavioral, and learning challenges. The First Signs is a valuable source of information about screening, hallmark development milestones, treatments for developmental and behavioral disorders, and communicating with your child's physician and understanding your insurance plan.
Childhood Apraxia of Speech
The Apraxia-KIDS
The Apraxia-KIDS offers both "beginner" and "advanced" information related to Childhood Apraxia of Speech. Families of children with CAS will find helpful information, useful downloads, webinars and more. The site is a project the Childhood Apraxia of Speech Association of North America, a nonprofit organization devoted to promoting awareness of CAS, as well as providing high quality information and support to families and professionals, and to funding apraxia research.
General Information
The American Speech and Hearing Association
The American Speech-Language-Hearing Association (ASHA) is the national professional, scientific, and credentialing association for more than 173,000 members and affiliates who are audiologists; speech-language pathologists; speech, language, and hearing scientists; audiology and speech-language pathology support personnel; and students.
American Academy of Pediatrics
The American Academy of Pediatric (AAP)  is a professional membership organization of 62,000 primary care pediatricians, pediatric medical sub-specialists and pediatric surgical specialists dedicated to the health, safety, and well being of infants, children, adolescents and young adults. It produces numerous patient education brochures and a series of childcare books. The leading source of continuing medication education for pediatricians, the APP provides recommendations that form the basis of pediatric preventive health care and practice guidelines.