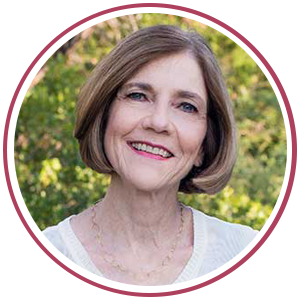 Sharon L Doss, Ph.D. (affectionately known as "Dr. Sharon" by many of her younger clients and their families) is a speech language pathologist with a popular private practice in Austin, Texas.
Dr. Doss provides diagnostic consultations, evaluations, and remediation, with an emphasis in serving toddlers and children (preschool through the late elementary grade age) who have speech, language and learning challenges, including:
receptive and expressive language disorders
speech sound delays and phonological disorders, childhood apraxia of speech (CAS)
pre-literacy and early literacy skill delays
pragmatics and social language concerns, fluency and autism spectrum disorders
oral myofunctional disorders
Sharon Doss is licensed by the State of Texas and holds the Certificate of Clinical Competence from the American Speech and Hearing Association.
---
"What I value the most about Dr. Doss is not only her competency and her reputation, but the way she is able to connect with my child emotionally." – Loren
"The boys never felt like they were going to speech therapy. They thought — and still think — of Sharon as their own personal friend who has cool educational toys, because she sits on the floor with them and teaches them as they play. They were willing to sit at the little table some for more serious work, because they knew Sharon would reward them with time with a favorite game or toy." – Sarah
"Sharon is intuitive, professional, kind and above all, effective. She tailors her approach to each individual child and addresses his needs uniquely." – Heidi
---